Call it a romcom or a dramedy but I confess, what really drew me to this movie was hearing that Holly Hunter and Ray Romano were in it. I had a vague notion of what to expect from the star—comedian Kumail Nanjiani—based on his role in HBO's "Silicon Valley." So, I knew what he looked like and that he was funny, but could he carry a whole movie?
The answer is a big resounding YES.
The Big Sick is based on Nanjiani's true story of his rocky romance that led to marriage. He co-wrote the script with his now-wife, Emily V. Gordon, who is played by the talented actor-playwright-screenwriter, Zoe Kazan. The co-producers are big names: Judd Apatow and two-time Academy Award-nominated Barry Mendel. Hunter shines as Emily's mother, Beth, and Romano shows his acting chops as her father, Terry.
Technically, this film falls into the genre of romantic comedy but that label seems limited here. So many rom-coms bore us to tears with formulaic ho-hum-ness. This flick is not one of those. There are tears but they're for the right reasons. It is a dramatic tale that explores everything from the ignorance behind the ridiculous fear of Muslims to being too chicken to stand up to family pressure.
Kumail and Emily lived through a strange route to romance. It began with what was intended as a one-night stand. Without meaning to, they fall for each other. Life throws in big obstacles, which creates the high drama and deliciously dark humor.
The movie begins with Pakistan-born Kumail struggling as a stand-up comedian who is playfully heckled by audience member Emily. The two hook up after the show and end up in bed. Kumail and Emily experience strong feelings for each other but Kumail's Muslim parents have even stronger feelings about who he should—and shouldn't—marry. Every time he goes for a meal at his parents' home, they try to fix him up with Muslim women. Watch for scene stealer Kuhoo Verma who plays Zubeida, one of the eligible Pakistani bachelorettes Kumail's mom invited to dinner.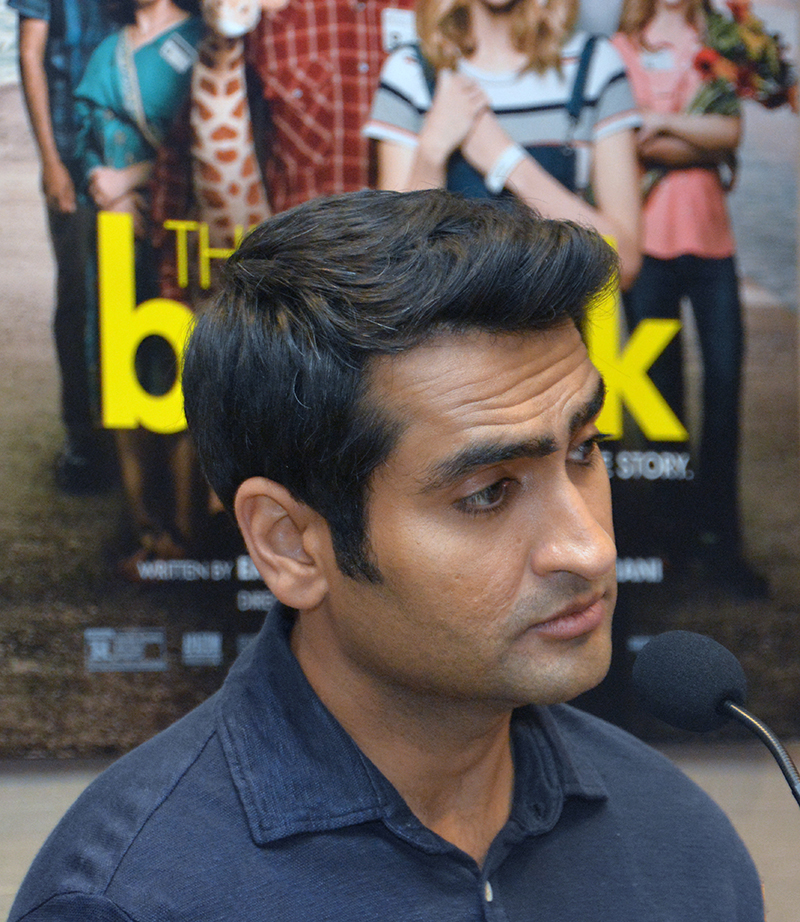 When Emily suddenly falls ill with a mysterious sickness, Kumail realizes how much she matters to him. He rushes to the hospital where he awkwardly meets her parents for the first time during this medical crisis. For a third of the movie, Kazan's character, Emily, is in a doctor-induced coma. In her absence, a fascinating and entertaining relationship is portrayed to perfection by Nanjiani, Hunter, and Romano.
Directed by Michael Showalter ("Hello My Name is Doris") and also starring Anupam Kher, Shenaz Treasury, with David Alan Grier and Linda Edmond.
Look for my Holly Hunter feature article in Honeysuckle magazine's issue, "HER." In the meantime, here's my short clip:
The Big Sick is now playing in theaters nationwide. Romance, Comedy, Drama. Rated R. 119 min.